Our Services
NVision's business is 3 dimensional non-contact scanning. For 30 years NVision has provided contract services for automotive, aerospace, design and engineering. Our systems are capable of capturing data from a wide range of disciplines, including small turbine blades, humans, full size vehicles and aircraft components to name a few. Our elite team of engineers can assist you with the toughest challenges. In addition to providing services, NVision sells complete systems to clients that want to bring the technology in-house. The demand for our services can be divided into two basic requirements: Reverse Engineering and Inspection.
Reverse Engineering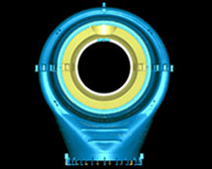 Typically the demand for reverse engineering comes from clients who need to use existing "legacy" components or hand modified parts for which they have no CAD data as the basis of a new design or to incorporate them with newly designed parts. Understanding why a product works well or badly is another reason for wanting to capture the data of a product for which no math data is available. Read more.
High Precision Inspection
Demand for outsourcing of high quality inspection services is increasing along with the increase in sub-contracted and offshore manufacturing. NVision has all of its unique range of measuring products available to clients for contract inspection services and has the ability to perform measurement of any size product on site or in our offices. Learn more.
Long Range Scanning
Long-range scanning is a fast-growing field of technology that involves the 3D scanning of large structures (factories, power plants, processing facilities, warehouses), civil engineering projects (roads, bridges, tunnels), and other construction or landscape-related projects (mining sites, excavations, topographical mapping) where manual measurements are difficult or even impossible.
Turnkey Post Processing
NVision has the tools and skills to take a project from scanning through to a finished CAD model or full inspection report according to our clients need. NVision has the most comprehensive range of software packages available for post processing scanned data, reverse engineering and inspection. The following services are those most commonly requested by our customers: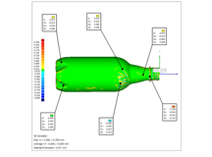 Mapping Services
NVision has all the necessary tools to provide cleaned high quality scanned data in the form of point clouds or meshes to clients able to make use of it.
Inspection
NVision uses the latest inspection technologies to provide inspection reporting of measured data, including aviation, power and automotive industry approved solutions.
CAD Modeling
NVision uses the latest software tools to enable the reverse engineering of scanned data into usable CAD models for import into the customers CAD environment. Learn more about CAD modeling.
3D Modeling Expertise
For 30 years, our 3D scanning experts have been in business we have acquired the know-how to tackle your project. Our engineers have decades of practical experience which allows them to advise our clients' and recommend the most appropriate choice of technology for the project.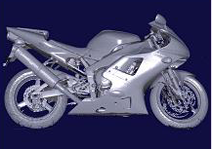 Process Driven Services
Every clients needs are different, so each project will require an individual solution. Normally when a customer contacts us, we request that they provide a description of what they need along with digital photos or if possible a physical sample. NVision's engineers will then provide a fixed quotation and delivery date. Occasionally for large on site projects we will visit the customers site as consultants before issuing a final quotation.