Handheld Scanner — 3D Laser Scanner Mounted On A Portable CMM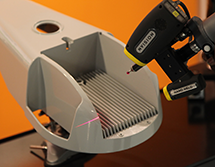 The HandHeld scanner is a revolutionary portable scanning device which is capable of capturing 3D geometry. The scanner is attached to a mechanical arm which moves about the object, freeing the user to capture data rapidly and with a high degree of resolution. An optional tripod provides complete portability in the field. Intuitive software allows full model editing, polygon reduction, and data output to all standard 3D packages.
Features and Benefits
Flexible
From consumer goods to full size automobiles, the applications are unlimited.
Ease of Use
Quick and easy to set up and use. Minimal operator training is required. The system gives the user instant feedback by rendering the collected data in real time.
Portable
Ability to take the scanner to the object. Ideal for both styling studio and factory floor.
Fast
Cuts down the time taken to measure complex shapes from weeks to hours.
Non-Contact
Suitable for measuring soft or delicate materials such as foam, cloth or rubber.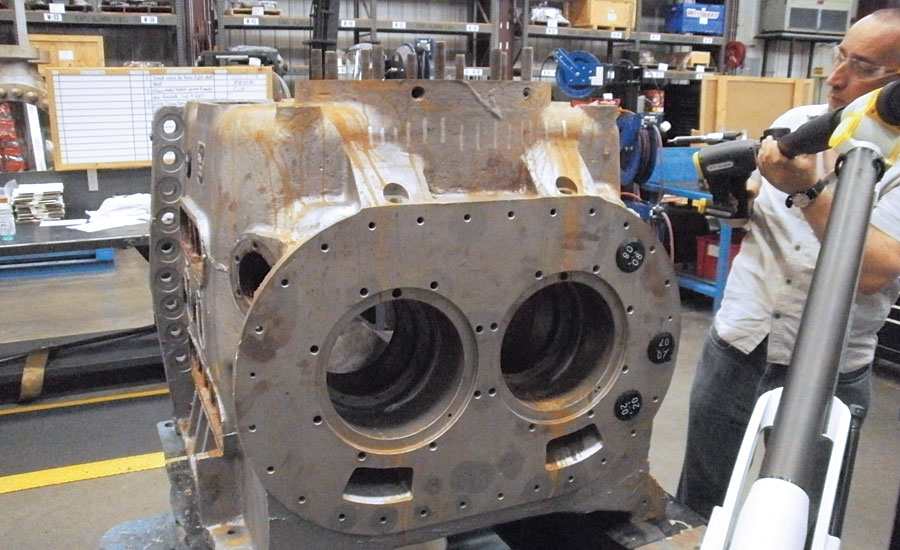 An NVision technician scanning a section of housing with a handheld laser scanner. A handheld scanner measures an object's 3D coordinates quickly, with a high degree of resolution and accuracy