CT Scanner Technology that delivers 3d representations of both external and internal components
Computed Tomography (CT) scanning is one of the most accurate and versatile scanning technologies available today for test/inspection and reverse engineering. NVision's CT scanner utilizes x-rays to produce 3D representations of both internal and external components. It is typically utilized when a customer's modeling or inspection requirements exceed the capabilities of laser scanning. This is often the case with devices that contain internal geometry, which would be obscured for laser scanners.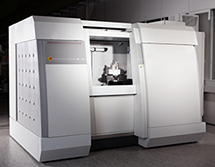 Features and Benefits
Fast and accurate

With CT scanning, design and manufacturing requirements for both internal and external components are confirmed quickly and with the highest degree of accuracy from 0 .0002 inches / 0.005 mm. The dataset from the scan can then be used for rapid part-to-part inspection, part-to-CAD inspection, or reverse engineering to a native CAD file.


Versatile

Our CT scanner delivers excellent results whether the object is large or small, metal or plastic, geometrically complex or possessing relatively simple contours and angles. Systems range from 80 kV to 9 MeV.


Non-Invasive and non-destructive

CT scanning enables you to see your object's internal components in their functional position without requiring disassembly of the object. Further, internal components can be inspected and measured without any destructive testing.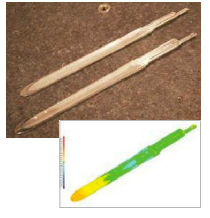 NVision's CT Scanning was featured in Medical Design Briefs, article entitled "Using CT Scanning to Test / Inspect Medical Devices in the Design or Production Phase"

Please contact us by phone (817.416.8006) or email (sales@nvision3d.com) to discuss your 3D Scanning/Measurement needs.